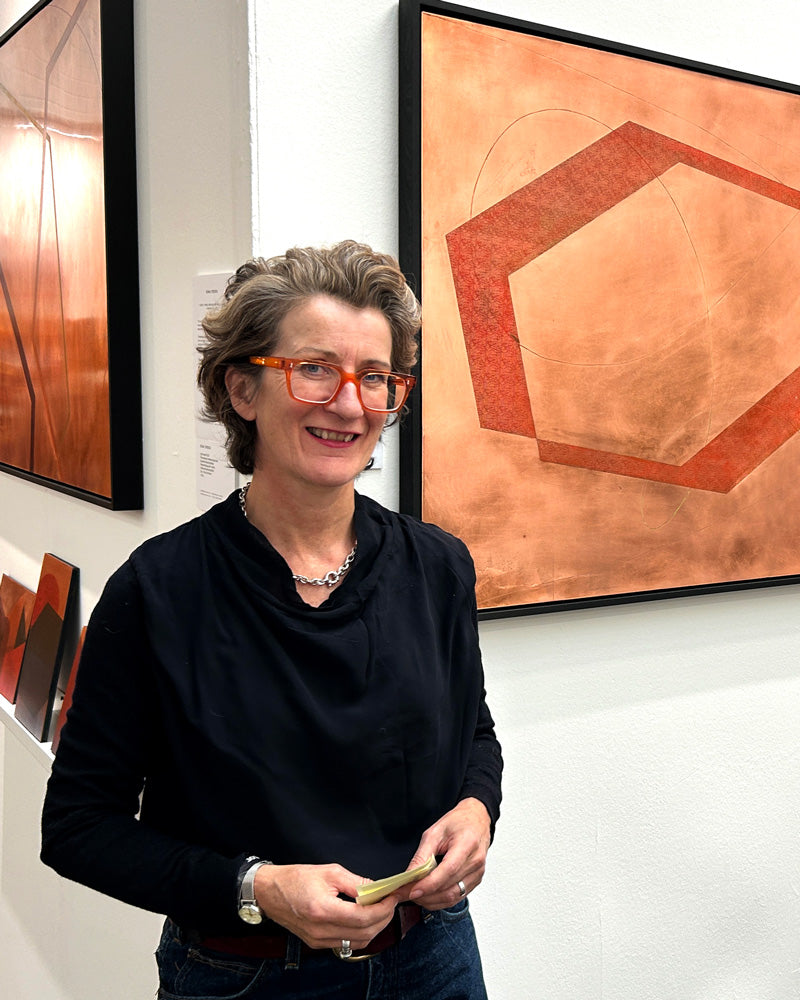 Gina Cross is a London-based multi-disciplinary artist and curator whose work investigates the relationships between shape, colour and light in the context of spaces we occupy or visit in our daily lives.
Originally trained in printed textiles, her approach is to play and experiment with a number of materials and processes to generate her artwork. Sweeping layers of paint on board are incorporated into photographic and digital compositions, alongside original works on metals, board, canvas and linen.
Recently, Cross has been exploring working with reclaimed copper and metal panels, including painting, etching and printing directly on to the metals, using both analogue and digital processes.